Dr. Pamela Sutton Receives
the Heideman Memorial
"Doctor of the Year" Award
May 17, 2016, by the
Caducean Society of Greater
Fort Lauderdale, Florida

The Award reads:
This award is given to one who exemplifies service to her patients and to the profession through the private practice of medicine: service via the practical hard day by day application of one's knowledge, energy, skill, concern and her dedication to the enhancement of the ideals of medicine and of the health of her fellow man. She is not concerned about glory, power or wealth; the reward is within oneself.

May 18, 2016: Broward Health Medical Center congratulates
Pamela Sutton, MD and Ralph Guarneri, MD for their awards!
...article in the Miami Herald Jan 2014...
A Pioneering Palliative Care Program
"walks alongside" Broward Health patients

Article on Miami Herald Site
Download Article
Author of
The Ethiopian Journal...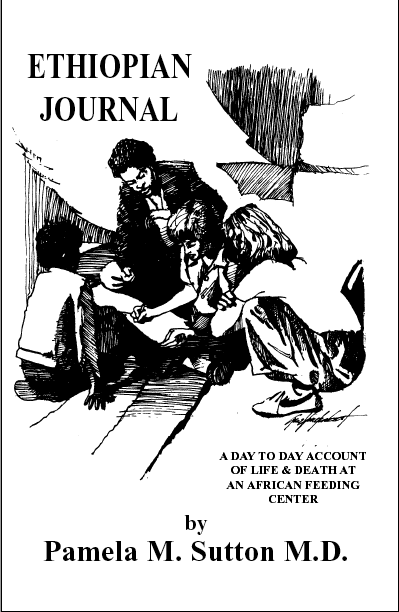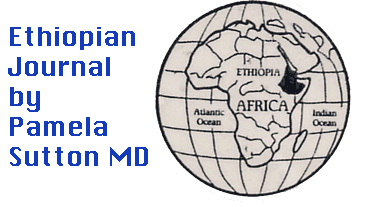 For more information, write to:
Sutton@SoulSite.com

Download
The Ethiopian Journal eBook

Sherwood-Spencer Publishing
PO. Box 517, La Jolla,
California, 92038-0517, USA
Tel: 858-456-0098

Copyright © 1985 - 2016 by Pamela M. Sutton MD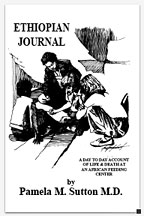 ...About the Book...
A day to day account of medical care in an Ethiopian feeding camp in 1985. From 16,000 to 17,000 children were fed every two weeks. One doctor and four or five nurses administered the best medicine they could, under primitive conditions. Dr. Pamela Sutton writes in her daily journal, simply and eloquently, of these brave suffering people and the warm feelings that cross language barriers to bring health and hope.